Grapher
What is it?
Grapher is a program I wrote which enables the user to visualize arbitrary parametric surfaces in the form < x(s,t), y(s,t), z(s,t) >. Initially, this program computed a single graph on the CPU and displayed the static results using OpenGL. Since then, I have moved the computation onto the GPU. The result is a realtime dynamic visualization that can vary with time.
Features
Grapher supports a number of features:
Realtime computation done entirely on the GPU
Very minimal memory usage on the GPU
Can use image-based lighting or other methods
Videos
Gabor
Bumpy Cylinder
Infinite Hole
Jiggly Hat
Wavy Paper
Alive Torus
Images
Shader Styles
Image-based Lighting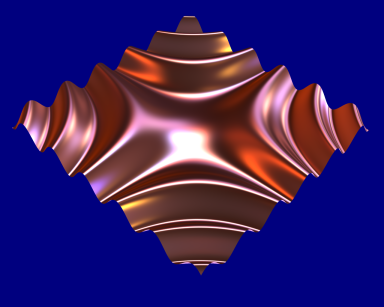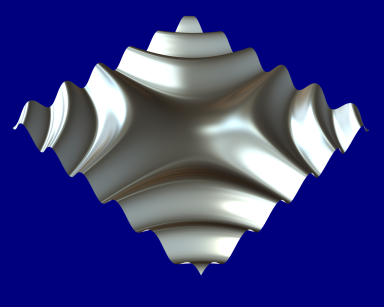 Plain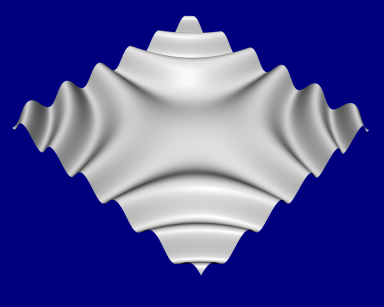 Cell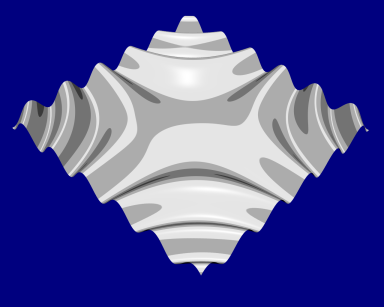 Galaxy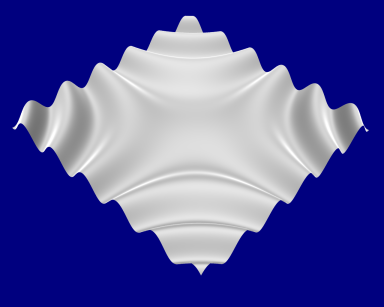 Light probes copyright © 1998, 1999 Paul Debevec.